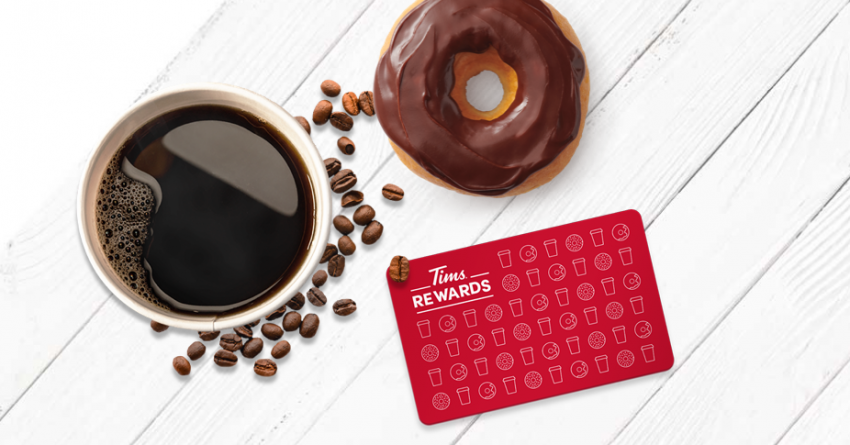 Tim Hortons launches Rewards program across Canada — Earn a free reward every 7 purchases!
March 20: Tim Hortons has launched its own Rewards Program across Canada this morning.
After every 7 purchases, Tims Rewards allows you to earn a free reward — be it a free Tea, free Coffee, or a free Donut (or other baked good)!
Here's how it works:
Pick up a Tims Rewards card at participating Tim Hortons restaurants
Scan your Tims Rewards card at the cash, prior to each purchase
After just 7 eligible purchases, you'll receive your choice of a free Coffee (your choice of size), free Tea, or free Baked Good (excluding bagels or Timbits)
Reward your routine: Keep scanning your Tims Rewards prior to each purchase to continue earning a free reward after every 7th eligible purchase
As a BONUS, you can instantly receive a free reward when you register your card on the Tim Hortons mobile app (for a limited time)!
"To keep the program fair we have included a few rules:
Transactions less than $0.50 after the application of other discounts (like a roll up the rim tab) won't count towards your next reward. If you use a Tims™️ Reward however we'll still count it!
There has to be 30 minutes between Reward transactions.  Purchases made within 30 minutes of a previous Rewards transaction will not count towards your next Reward.
You can bank up to 5 Rewards on your account at any one time.  Any Rewards earnt above this will not be saved on your account until you have used the Rewards existing on your account.
Any banked but unused Reward will expire after 120 days."
More details: Tims Rewards