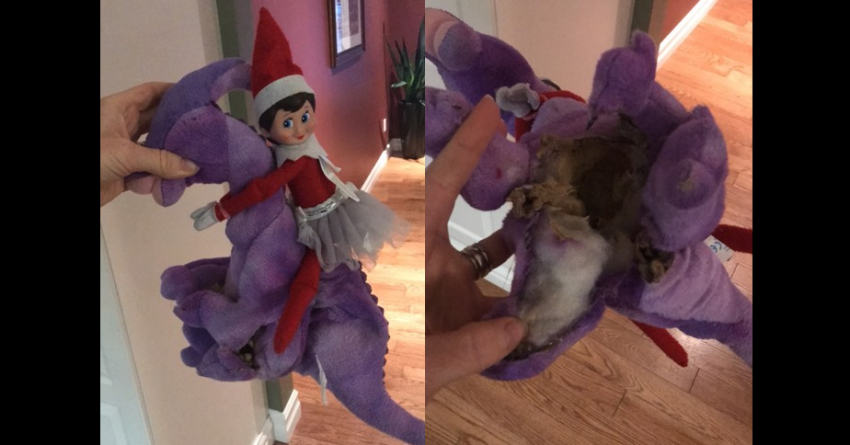 Tosh's naughty 'Elf on the Shelf' Gwenyth CAUGHT FIRE this morning!
You may want to talk to your Elf on the Shelf & let them know light fixtures are OFF LIMITS!
…Tosh's elf Gwenyth has definitely landed herself on Santa's naughty list this time!
Because Tosh's family has a new doggo addition to the family this year, they talked things over with Gwenyth to ensure she never stayed too close to the ground (in fears of being eaten).
This morning started out like every other brisk, wintery morning — Tosh working in her home radio studio; her 2 kids were frantically searching the house to see what sort of hijinx Gwenyth got up to while they were sleeping.
They went to search the dining room, turning on the light chandelier so they could hunt with ease, when they saw a shadow cast from one of the lighting fixtures!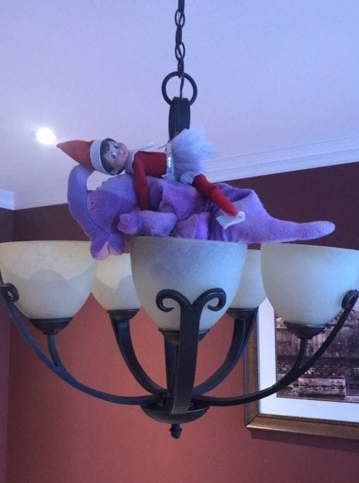 Lo & behold, Gwenyth was caught riding a dinosaur atop a light bulb in their lighting fixture……….
The smell of burning plastic & roasted stuffed purple dinosaur began to fill the air within minutes, as the kids forgot to turn off the light when the hunt was finished.
Somehow the kids didn't smell anything burning — but Tosh's keen sense of smell went ablaze & she ran out of her studio to spot smoke & small blue flames erupt from the dinosaur!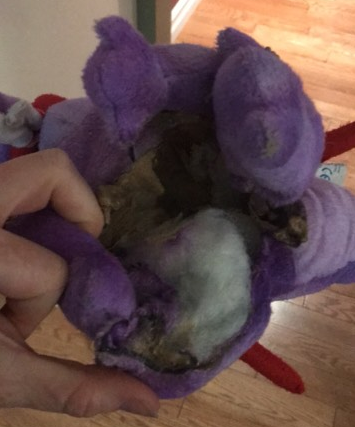 A word to the wise — make sure you talk "ground rules" with your Elf on the Shelf, so that nothing like this happens in your home!