Two winners are set to board the K-Jet down south for a week this February! Will you be number 3??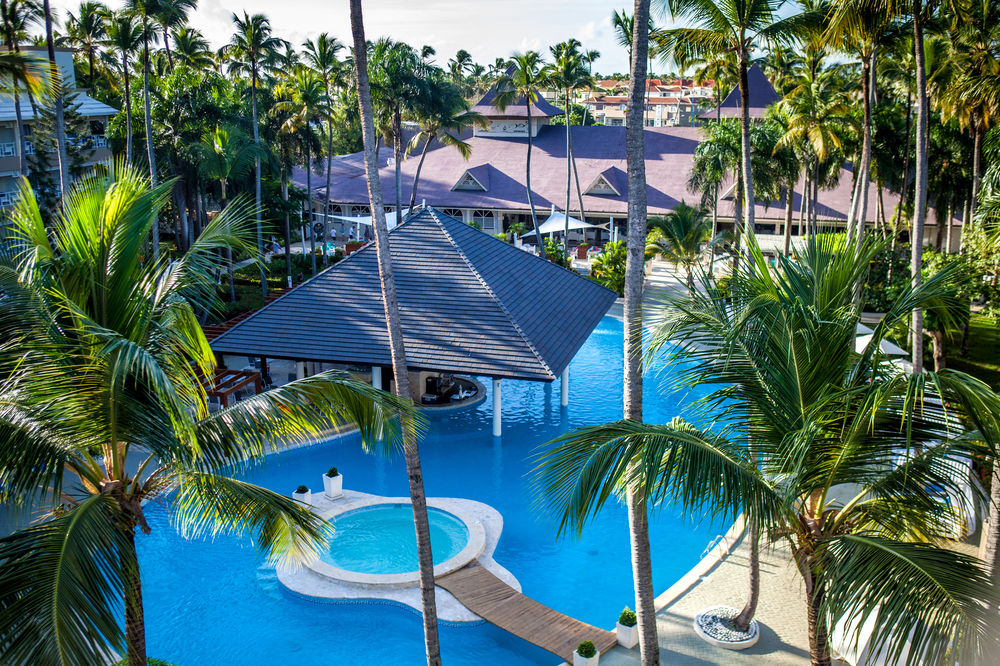 Let's face it — there's nothing better than getting away for a week during the harshest month of winter.
The K-Rise with Aaron & Tosh have your ticket out of of the shoveling fun & into the sun!
We've given away two of four trips so far — each trip being a 1-in-30 chance in winning!
Our first trip went to Roland Cormier, who will be heading with a friend to the  5-star Iberostar Costa Dorada resort in Puerto Plata, Dominican Republic — who was so excited, he just couldn't hide it.
He even came in after with a thank-you card & a dozen donuts!!!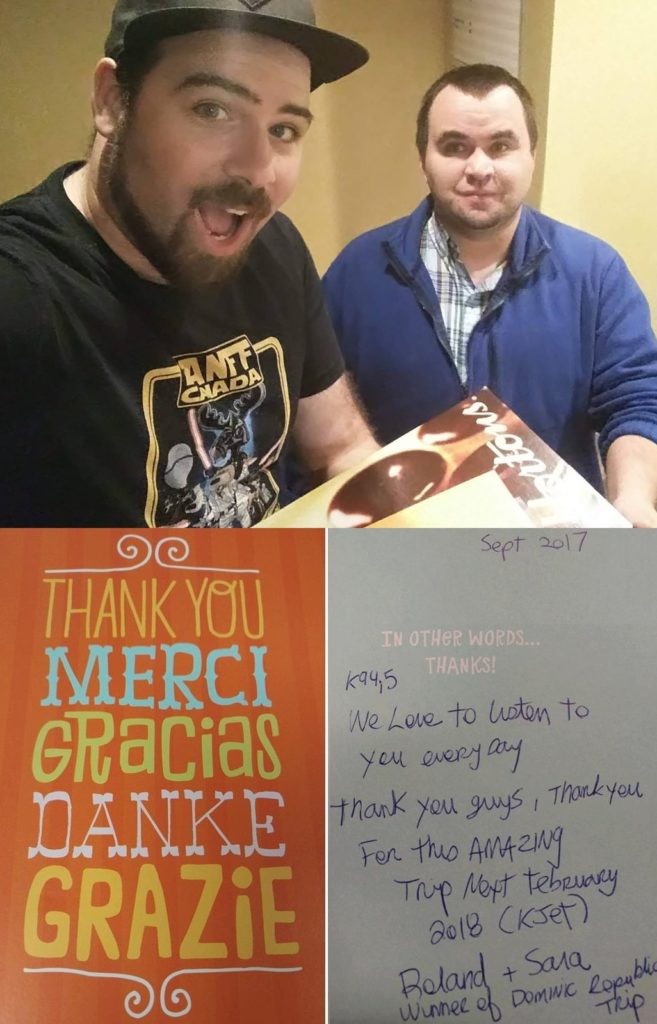 Our second trip was to the all-inclusive Meliá Las Antillas resort in Varadero, Cuba — won by Danielle Gauvin! She told us she originally tried calling at a prior time, racing to the phone & slipping coming out of the shower to dial us in time!
Our third and current trip we are giving away is to the fantastic all-inclusive Vista Sol Punta Cana Beach Resort & Spa, located on the Bavaro beach, listed as one of the top 10 most beautiful beaches in the world!
Be the 9th caller through weekday mornings on the K-Rise at 7:20, 8:20, 9:20 — you'll qualify with a K-Jet Boarding Pass, giving you a 1-in-30 chance at winning this trip, which we're awarding Friday, October 13th!
If you hear your Boarding Pass number announced at 8:10am Friday, you'll have 9min45sec to call us back!
We have one more trip to give away, we'll hear where to & more details Friday morning on the K-Rise!!