UPDATE – Pine Glen Road drops to 2nd in final day of voting for CAA "Worst Roads" Campaign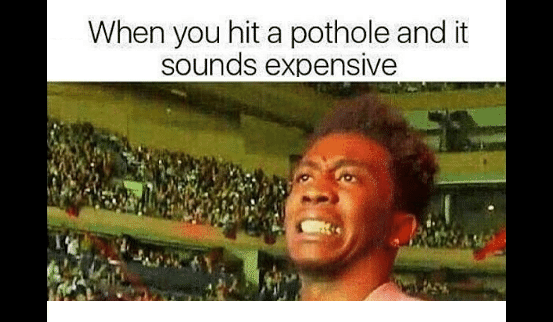 You can still help the Pine Glen Road gain national attention by voting in the CAA Atlantic "Worst Roads" campaign!
Voting deadline is 11:59pm, April 21st.
That being said, what better way to voice your frustration than being able to say "This road is the worst in Atlantic Canada and needs fixing BAD!"
You can once again, with CAA's 6th annual Worst Roads campaign!
They're asking Atlantic Canadians to vote for their region's worst roads — in New Brunswick, Nova Scotia, PEI, & Newfoundland — every road is eligible to be called a Worst Road!
So far, there a few here in the Greater Moncton Area that made the list — The top road in the GMA at this time, being Pine Glen Road — in 2nd place!
Pine Glen Road has been in 1st place until this morning — being beaten out by Mountain Road, Christmas Island, Nova Scotia!
We almost wonder if voters mistakenly voted for Mountain Road, thinking it was our Mountain Road!
The purpose behind the campaign is to highlight the number of dangerous road conditions in Atlantic Canada, while bringing attention to the various repairs needed on our roads!
You can still vote (until 11:59pm April 21) through the CAA Atlantic Facebook page, CAA app, or online at http://caaworstroads.com/atlantic#top10