Want a trip down south during the harsh winter?? K945 has you covered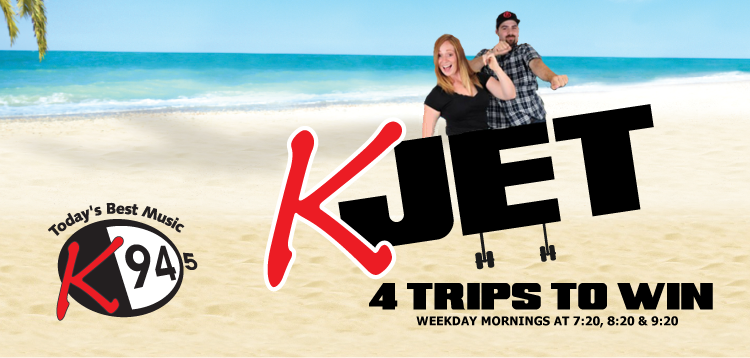 Already thinking ahead on getting out of the harsh Atlantic Canadian weather coming this winter??
We'll plan it for you.
The K Jet is prepped & ready to fly — You just need your boarding pass!
We're looking to get you out of the rough weather during the harshest part of winter — Your cue to call starts this Monday, 3 times each weekday morning — 7:20am, 8:20am, 9:20am.
When you hear the K Jet cue to call, you must be the 9th caller through to get your boarding pass!
We'll announce a boarding pass number every 2 weeks starting Friday, September 15 — if we call your number, you have 9min45sec to call us back & claim your trip!
Friday, September 15th's trip is to the 5-star all-inclusive Iberostar Costa Dorada hotel & resort, from February 9-16!
Check out resort details at Sunwing.ca or Iberostar.com!
*Must be 19+ & have a valid passport!