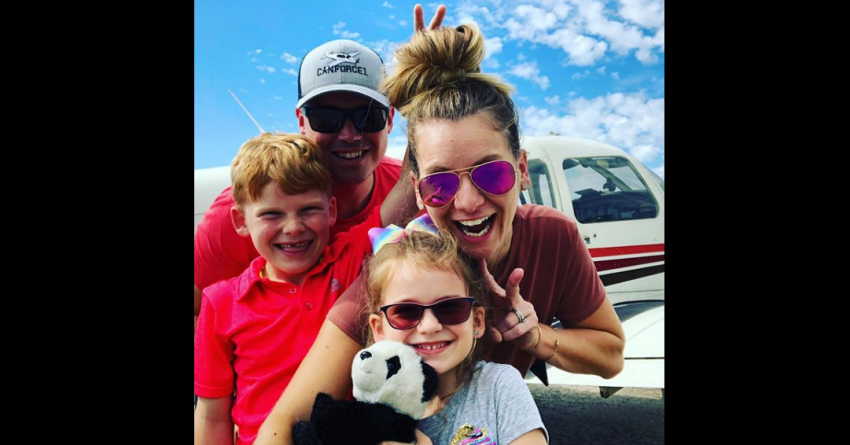 WATCH: Pilot family from Moncton make emergency plane landing maneuver following engine malfunction
Family of pilots Devin & Melanie Miller & their kids, from Moncton (now living in Texas), were flying in their private airplane on a sunny day September 1 in Georgia — while approaching to make a landing, Devin attempted to pull the throttle back & learned the engine throttle cable had broke, which left them flying at full throttle with no immediate control of their speed.
Working with Air Traffic Control, Devin was able to successfully make an emergency landing by making a "power-off landing."
Last week, they uploaded videos to their Family Pilot YouTube channel — explaining what happened & how it was calmly handled while flying in and landing the damaged plane.
Following their landing, the couple also highly encourages all pilots to safely practice this situation with an instructor.
"Thankful for everyone involved and the flight planning around a 10k foot runway with intersecting options to give us margin and options while circling the field. Encourage everyone to practice this situation safely with a Certified Flight Instructor. When mixture comes out the engine is not just on or off, was able to basically control RPMs with a few backfires but was a stabilized approach in the end."
Catch their after-thoughts & bloopers in the clip below!
Photo Source: Family Pilot