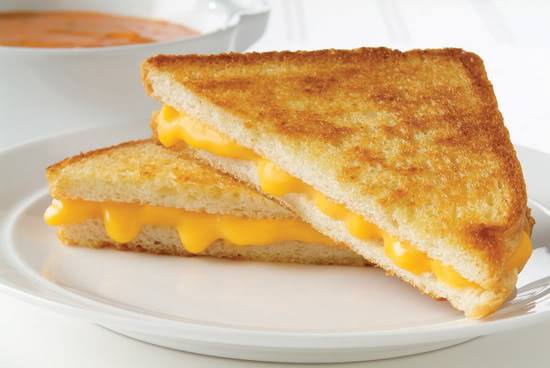 What tasty treat is "Your Food" no one else is allowed to touch in the house??
For Tosh, it's chocolate — for Aaron, it's his homemade Grilled Cheese. Buttered to perfection, with real cheese — you can't get much better.
If he makes one for you, that's fine — but don't ever take a bite out of one he made for himself.
Grilled Cheese is actually a popular one — it recently led to a man barricading himself in his house & a 4hr standoff against police.
55-year-old Daniel Blackwell of Maryland, Baltimore, snapped after his wife took a bite out of his grilled cheese sandwich.
An argument led to Daniel's wife & kids fleeing as he fired a shot in his house, & barricaded himself in from police.
Tactical, K9, & hostage negotiators were onscene for this man's cheesy meltdown.
The 4hr standoff ended peacefully — we assume only after he was delivered an extra cheese slice for a new grilled cheese sandwich he made & ate by himself.
We get that you can be upset with your fav foods being eaten — but there's a fine line you should never cross. Any anger above a little frown or annoyance is too much.