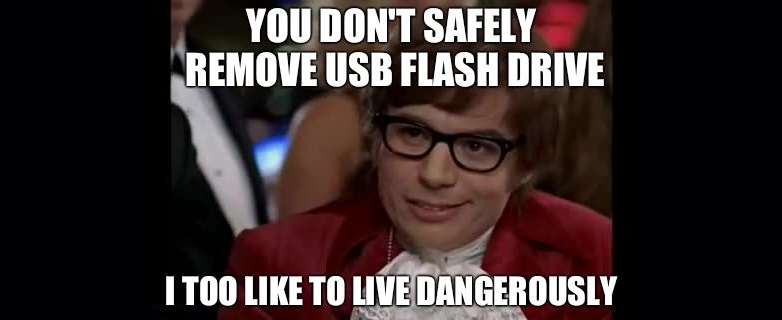 Microsoft confirms you no longer need to "Safely Remove" USB flash drives anymore
This feature once separated the "bad boys" from those who liked to play it safe.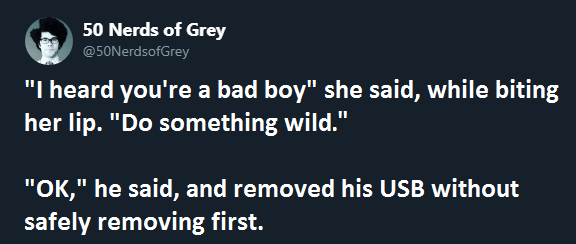 At one point or another, we've all been told to "safely remove" our USB flash drives before yanking them out of the sockets.
Thanks to a recent update in Windows 10, Microsoft has confirmed that it's no longer a necessity to click "Safely Remove Hardware" prior to removing your USB devices (just don't pull them out during file transfer or while an item is saving).
Since its invention in 1999, you'd run the risk of corrupting the media/losing the homework on your flash drives if you removed a drive without safely removing first (sometimes, you'd be able to recover your files upon the next USB insertion).
You can use the storage device policy setting to change the manner in which Windows manages storage devices to better meet your needs. The policy settings have the following effects:

Quick removal. This policy manages storage operations in a manner that keeps the device ready to remove at any time. You can remove the device without using the Safely Remove Hardware process. However, to do this, Windows cannot cache disk write operations. This may degrade system performance.
Better performance. This policy manages storage operations in a manner that improves system performance. When this policy is in effect, Windows can cache write operations to the external device. However, you must use the Safely Remove Hardware process to remove the external drive. The Safely Remove Hardware process protects the integrity of data on the device by making sure that all cached operations finish.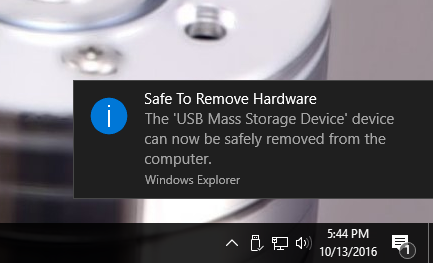 A recent update included the feature Quick Removal — which allows you to remove your flash drive at any point (when not writing files to the drive) without fear of losing/corrupting data.