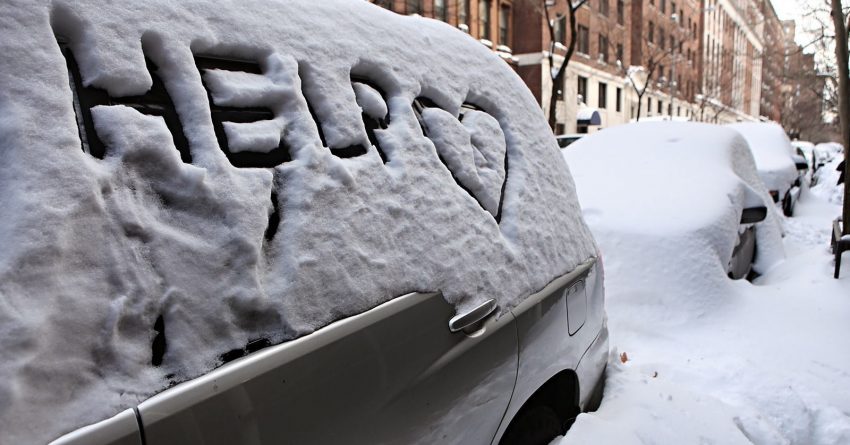 Winter Storm Warning issued for Moncton, Southeast NB — up to 40cm expected in parts
Moncton & Southeastern NB are in for a doozie this Wednesday.
A winter storm is heading towards New Brunswick for Wednesday — bringing significant amount of snow, blowing snow, & ice pellets.
Environment Canada: A low pressure system approaching from the southwest will cross the Maritimes on Wednesday. Snow will begin ahead of this system late tonight in the southwest and spread to the northeast by mid morning on Wednesday. Total snowfall amounts of 20 to 40 cm are expected. Snow will combine with strong easterly winds gusting to 70 km/h to give reduced visibility in snow and blowing snow.

Snow is expected to change over to ice pellets by noon over southern and central New Brunswick. The strong winds in combination with the ice pellets will continue to cause difficult travel conditions into the afternoon. The precipitation may switch briefly to rain or freezing rain in the afternoon along the Bay of Fundy, before diminishing to scattered flurries Wednesday night as the system moves off into the Gulf of St. Lawrence.

Prepare for quickly changing and deteriorating travel conditions. Visibility will be suddenly reduced to near zero at times in heavy snow and blowing snow. There may be a significant impact on rush hour traffic in urban areas.
Moncton is expected to receive between 20cm & 30cm of snowfall throughout the day, with additional snowfall amounts heading our way overnight into Thursday morning.