Woman claiming assault along Mapleton Park charged with misleading police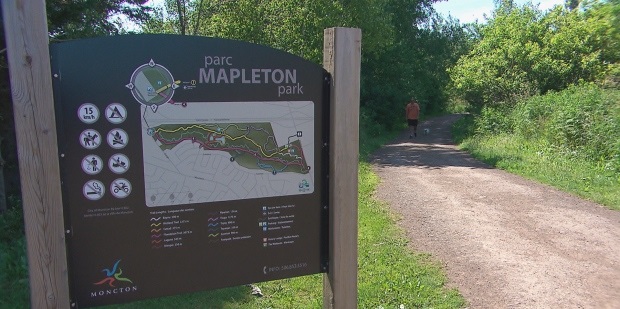 21-year-old Megan DeWolfe has been charged with public mischief — giving false information to Codiac RCMP earlier this month about a man trying to assault her along the near-300 acre Mapleton Park trail.
DeWolf originally told news crews "I'll never walk in the Mapleton trail again" after explaining on July 3, shortly after 8am, a man stepped out from behind a tree & grabbed her arm while she was walking through the trail system to get her morning coffee.
She explained this man stepped out from the woods, grabbed her arm while pulling back toward the woods, and she was able to fight him off. DeWolfe said she ran home immediately & called police.
She claimed she was walking the trail system alone — had her 5-month-old daughter been with her in a stroller, though, the outcome could have been much different.
Thousands of Greater Monctonians & New Brunswickers shared DeWolfe's story on social media, & police took her statement seriously.
An investigation was launched following her story. On July 14, DeWolfe was charged with making a false statement to Cst. Lindsay Ralph & misleading her.
RCMP Spokesperson Cst. Chantal Farrah told news reporters "The RCMP thoroughly conducted an investigation on that complaint and information came to light that the reported incident did not take place."
No further details have been released.
DeWolfe will appear in court for the charge at a later date.
*Photo creds: CBC