3 friends book flights to "wrong Saint John" destination, took in NB Fundy Footpath instead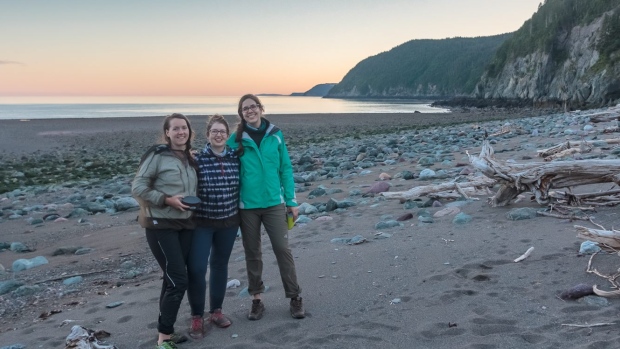 Let's face it — if you're not a Maritimer, it can be pretty tough to distinguish a difference between St. John's and Saint John. Geography can be a pain when you're not from around the area.
3 women from Ontario learned the hard way that some of our Atlantic Canadian locations are very similar — They planned to book a flight to St. John's, Newfoundland, to hike through the tough terrain at Long Range Traverse, located in Gros Morne National Park… But when they went to board their connecting flight in Montreal, each one of them noticed a grave discovery: each one of them, individually, managed to book a flight to Saint John, NB.
Needless to say, these women had 3 options:
Fly home & forget about the flight
Pay $1,300 to fly asap to NFLD
Continue flying to Saint John, NB
They made the best of their trip — and started looking for exciting trails they could find so they could salvage the trip they paid for.
They decided to hike the Fundy Footpath, considered one of the toughest hiking trails in Canada.
50-60km of tough terrain, can take 3-4 days to complete if you make the tides at Goose River/Creek, rated "Challenging."
The Fundy Footpath is similar in distance to the Long Range Traverse, but not in toughness. The Fundy Footpath is, by far, much more challenging. They learned this as they went along — it's very taxing on challengers, but they made it the whole way through!
Congrats to Lauren, Courtney, & Tricia! We hope they enjoyed their stay here in New Brunswick, regardless of the mixup — The Fundy Footpath is a force to be reckoned with! …I'll be sticking to the Centennial Park trail paths, myself.
*Photo creds to Thomas Raithby