You can help BringBackTheBees with Cheerios, giving away 1million wildflower seeds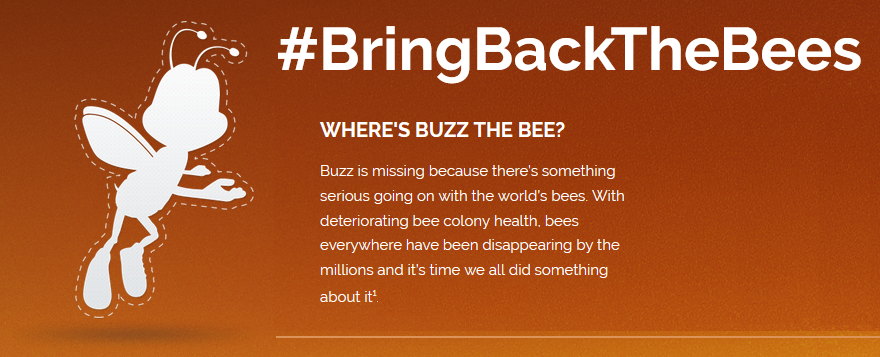 GET YOUR SEEDS HERE WHILE SUPPLIES LAST: https://bringbackthebees.ca/
You may have noticed on your Honey Nut Cheerios box over the past few months, that the mascot Buzz the bee is missing from it! There is literally a cut-away outline as to where he's supposed to be — and it's a clever way to tell families that bee numbers are declining in North America!
So Cheerios wants YOU to help the bees IN OUR AREA!
They want you to plant lots & lots of wildflowers! AND THEY'RE GONNA HELP YOU DO IT!
If you sign up on their website to get free seeds, provide them your address and they'll send you a pack of 100 wildflower seeds to plant!
Here are the seeds they'll be sending you:

Get your free wildflower seeds here: https://bringbackthebees.ca/
Quick tip: If you plant these on your lawn/garden, ensure these flowers will be nowhere near any pesticide-sprayed areas — this can be very dangerous for bees!
*Photo creds to BringBackTheBees website