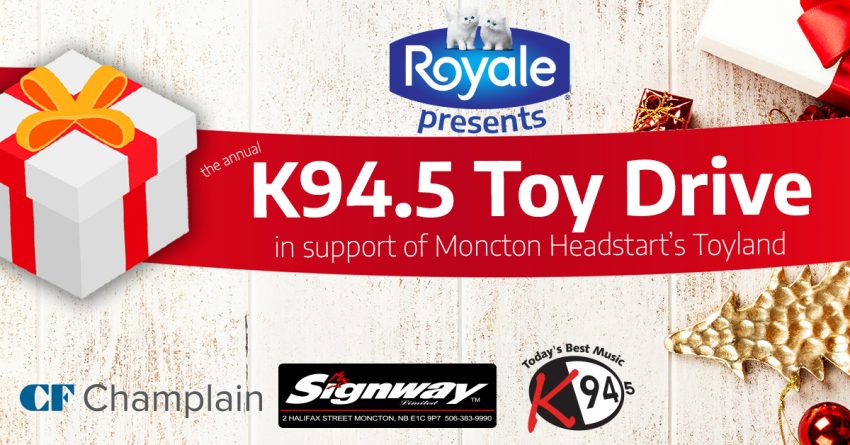 K94.5 Annual Toy Drive

THANK YOU GREATER MONCTON!!
You helped us collect over 600 toys in support Moncton Headstart's Toyland and that means you helped to ensure that all children have new gifts to open on Christmas morning. Your generosity also made it possible for us to visit the Moncton Hospital and the Dr. George L. Dumont Hospital with gifts for children who are spending the holidays in the care of the pediatric departments! Click below to check out a video on our Facebook page of our visit to the hospital!
Last night we wrapped up the annual K945 Toy Drive presented by ROYALE Kittens / Chatons! Today, we got to go to Toyland and deliver gifts to kids who are in the hospital for the holidays…our hearts are full! Check out the video below 👇 … (a special guest makes an appearance) …#Community #giving #HappyHolidays #MonctonProud #AlltTheFeels

Posted by Today's Best Music K945 on Friday, December 20, 2019
Thanks once again to our sponsors and supporters that helped make this year a fantastic one!
Merry Christmas and Happy Holidays from K945!