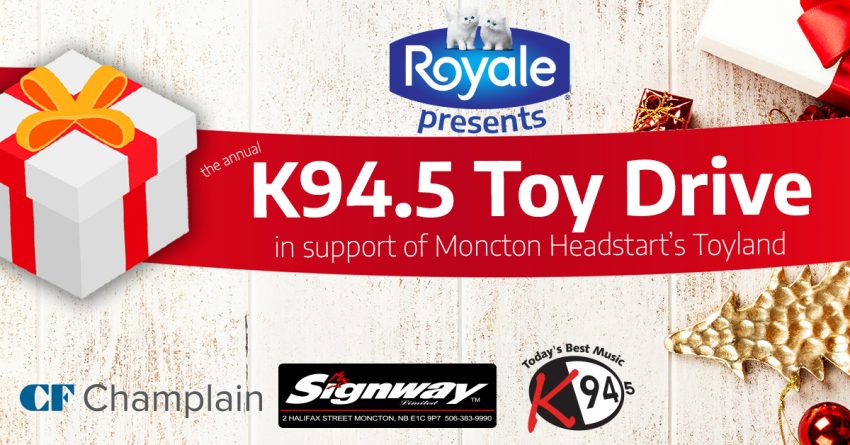 K94.5 Annual Toy Drive
It's that time of year! Join us for the annual K945 Toy Drive in support of Moncton Headstart's Toyland!
We're pleased to once again collect toys, books and clothes during the K945 Toy Drive presented by Royale! This years Toy Drive will run from November 29th through to December 20th. Your donations will help support Moncton Headstart's Toyland! Toyland's mission is to ensure that all children have new gifts to open on Christmas morning. Our community has always come through with incredible donations of toys, books, and clothing. Let's make sure this year is no different!

How do I donate?
Drop off your unwrapped donations at the Signway toy bin located in CF Champlain by the food court!
When can I drop off donations?
From open until close at CF Champlain
What is required?
Simply put, everything. Suggested gifts include toys, books and clothes but also keep in mind that Moncton Headstart supports a number of families in the community with children of all ages. Donations for all ages from toddlers to teens are accepted and greatly appreciated!