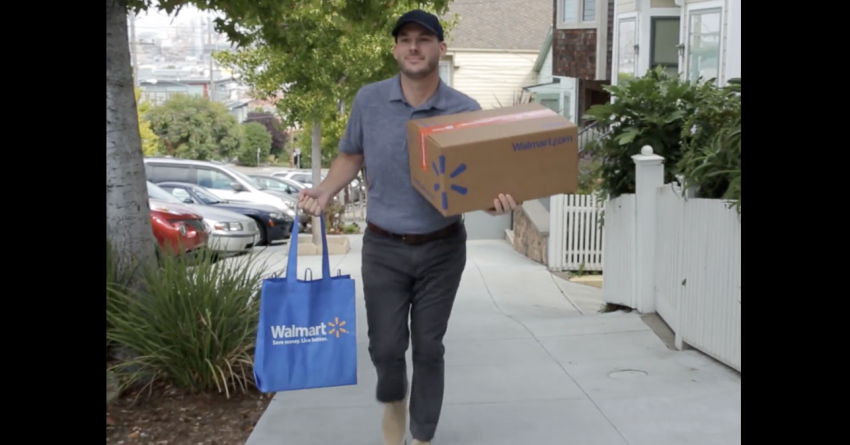 Walmart locations in Moncton, Dieppe, Saint John & Fredericton now offer grocery delivery
Following a successful 17-store test pilot project in select Canadian stores, Walmart has announced a partnership with grocery delivery service Instacart in a move to expand delivery services to more than 200 of their stores across Canada — including some locations in New Brunswick.
Starting today (August 16), you can now order your groceries online & have them delivered straight to your front door.
"Instacart's on-demand delivery brings Walmart's wide variety of products to millions of Canadian customers across the country – including fresh fruits and vegetables, meat, seafood and dairy, as well as health and beauty products, household goods, pet food, baby food, diapers and much more."
New Brunswick Walmart stores that include Instacart grocery delivery are Moncton, Dieppe, Saint John, & Fredericton locations.
"Walmart customers across the country can begin shopping Walmart's everyday low prices by going online to www.instacart.ca/store/walmart-canada/storefront or opening the Instacart app on their mobile device, select their city and store, and then begin adding Walmart Canada groceries and household items to their Instacart grocery cart. Customers can then choose a delivery window—in as fast as one hour or, for convenient scheduling, up to five days in advance. An Instacart personal shopper will pick, pack and deliver the order within the customer's designated timeframe."
For a limited time, first-time customers of Walmart Canada and Instacart can enter the code WMTCOAST2COAST at checkout for $10 off their first order of $35 or more.
Photo Source: Walmart