Greater Moncton Winter Wonderland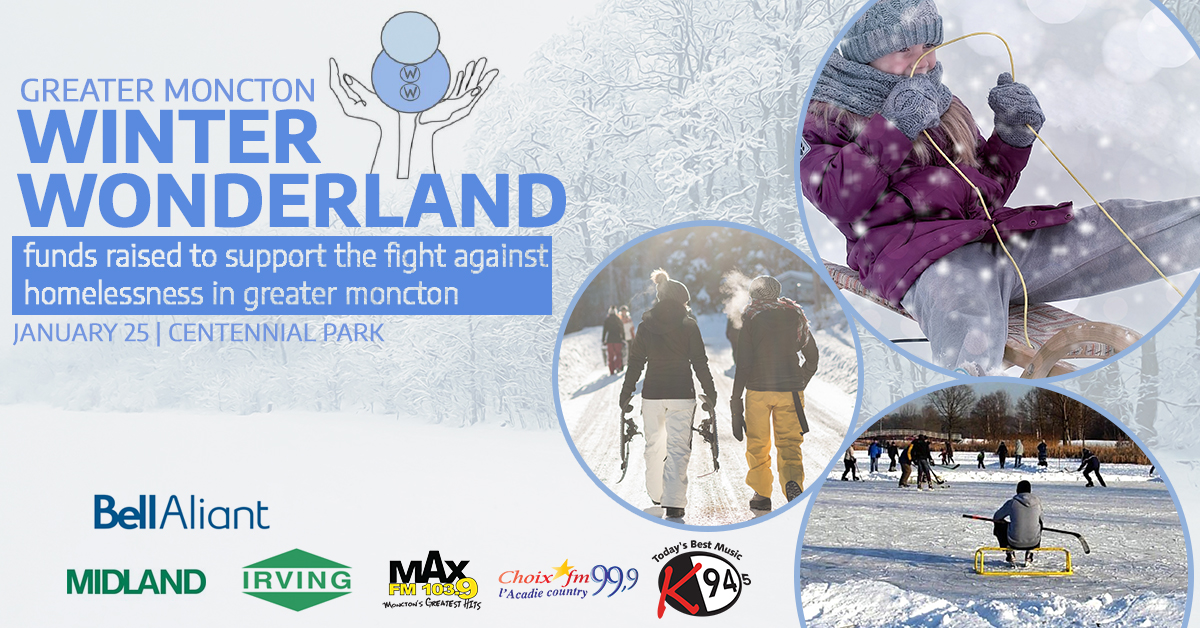 Mark your calendars for the first annual Winter Wonderland. On January 25th, we invite you to join us in Centennial park for a day filled with fun including games, music, skiing, & so much more!
Don't miss the Wonderland Classic hockey game happening at 1pm — L'Odyssée vs Bernice MacNaughton!
This is all in support of the fight against homelessness in greater Moncton. In these cold winter months, we know how hard it can be to stay outside, so help us raise funds to buy winter clothes to be donated to nearby homeless shelters.
All proceeds raised will support the YMCA Reconnect of Greater Moncton, a group that works directly with those experiencing homelessness in our community.
Check out the Facebook Page for more details