Open Farm Day 2019
Event Navigation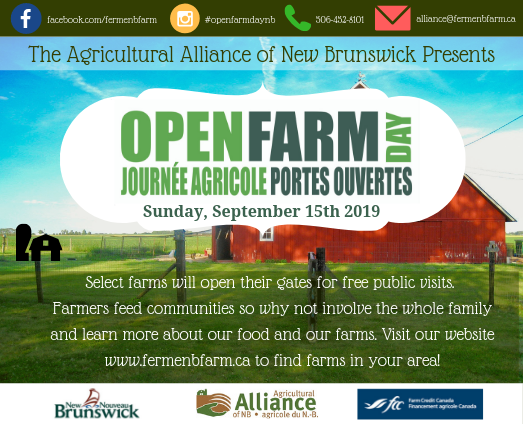 Interested in getting to know the farmers in your community? Open Farm Day allows New Brunswickers to interact with participating farms, their food, and the people that keep our families fed.
On Sunday, September 15th,2019 come take pride in our agricultural industry and see what New Brunswick food has to offer!
Select farms will open their gates for free public visits. Farmers feed communities, so why not involve the whole family and learn more about our food and our farms.
For more information, contact us at 506-452-8101 or email alliance@fermenbfarm.ca