Thank You For Being A Friend – The Golden Girls Experience
Event Navigation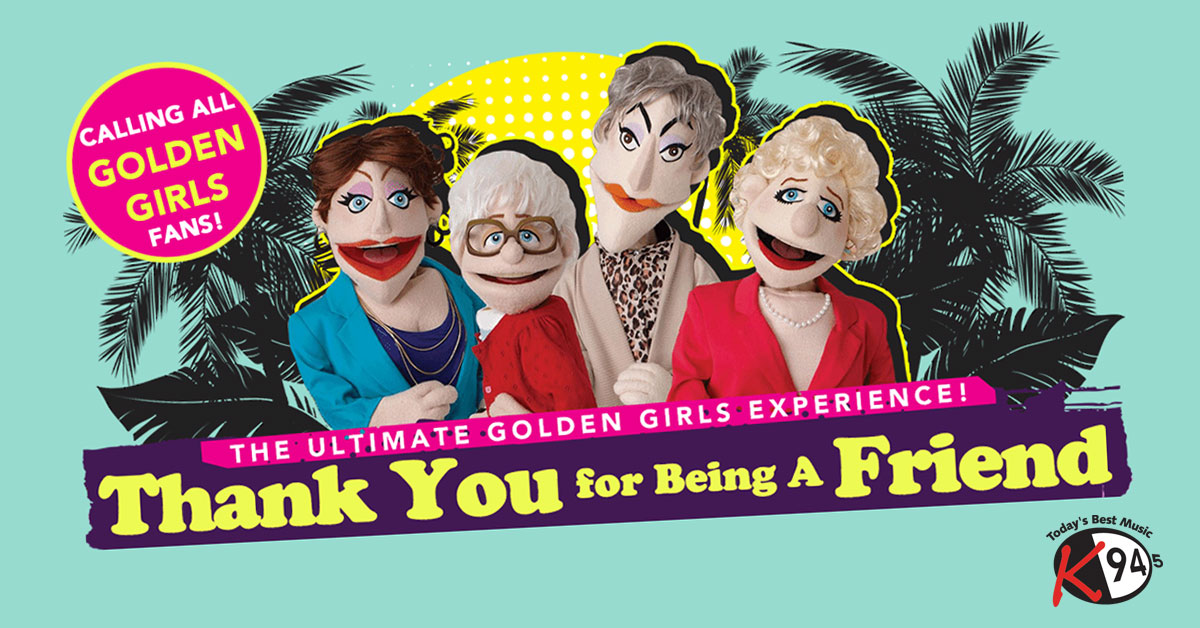 K945 presents Thank You For Being A Friend – The Golden Girls Experience Saturday, March 9th @ 7:30pm!
Prepare for an evening of laughter, spectacular put-downs and familiar friends as Miami's four favourite Golden Girls – Dorothy, Sophia, Rose and Blanche reunite in puppet – form for this lovingly hilarious live tribute show!
Thank You for being a Friend is the Ultimate Golden Girls experience: delivering all the classic dialogue, razor-sharp gags and taboo-breaking stories of the classic television show you'd expect!
Thank You for Being a Friend – the Golden Girls will have diehard fans, as well as newbies rolling in the aisles with laughter, thanks to the timeless brilliance of The Golden Girls.
Tickets available online at RiverviewArtsCentre.ca!